What's a creative?
Over the last decade, this word has evolved from the popular adjective, meaning having the quality or power of creating, to a job description and essence of pop culture.
Now, a creative is also defined as a noun and a person with a never-ending, intense desire to produce based on originality of thought, expression, etc., that impacts nearly every aspect of their life, both in negative and positive ways.
We've been under wraps making necessary changes to our brand and web presence.
While we offer various virtual assistant services to help our clients feel less overwhelmed, advanced graphics and web development are beyond our scope of expertise.
This is your reminder that you can't be and do everything on your own.
Say it with us: "Help is good. Help is great. Help is what we should all appreciate."
Anywho, we needed to find the right talent, the right mix of creativity and expertise that fit our style and budget to execute our needs.
We set out to do two things with this project:
1) Update our logo to reflect the services the business provides.
2) Update our website
Here's what we learned by working with creatives on this endeavor.
First, we learned how important it is to do your homework (and even shoot for extra credit)
We have a solid contact list of graphic designers and web developers. Still, for this internal project, we decided to use new vendors.
For one, we enjoy supporting other small businesses, and two, it's good to incorporate new blood and fresh perspective into your routines from time to time.
We started with the logo and hired graphic designer @absolutelymiranda to revive our stamp of service.
Our first logo represented the core of the business, faith in Jesus Christ. But after several weeks of review, we determined that we needed something that represented our core AND the administrative support services we offer..
When Absolutely Miranda asked us how we described our brand, we didn't do an excellent job of detailing our style and feel.
This leads us to the second thing we learned, to be specific as possible.
We answered her question, of course, but the answers were too vague.
To be honest, it was pretty much "Well ya know, we help people and we like purple."
Not the best feedback for someone who thrives on creative expression.
After that, we took a few hours, reviewed company notes, and came back with six words that best described the business: approachable, genuine, friendly, informative, poised, and professional.
We also included our core values, service descriptions, and overall company vision.
This helped the Absolutely Miranda visualize concept options for us to review and build upon.
The next thing we learned is to be clear about what you DON'T want.
Just so you know make it pop is not helpful instruction for most designers.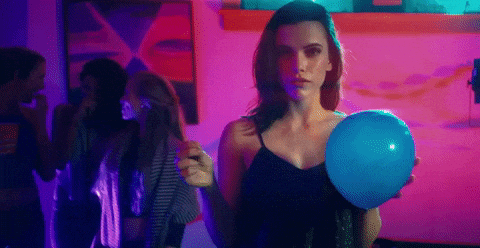 This is especially true if you're working with a new vendor.
Asking a creative to create a flyer, logo, landing page, model etc with the sole instruction of 'make it pop' could leave you feeling like you didn't get what you paid for.
If you're using a new vendor, they probably don't know much about you, your brand, or your business yet, so quantifying your preference of 'pop' may present challenges.
Our approach was to present as much information as possible to our vendors.
For example, if you have lime green as a brand color but don't want it to be the dominant color in the design, say that.
If you don't want to use stock images that are pre-dominantly male, say that too.
We metaphorically said 'make it pop' without being too vague, by giving feedback on what that meant for us.
The fourth thing is to provide visual examples.
Show and tell your creative what you're looking for.
For our web developer, Mainstreet Martech, this included sending screenshots of elements we wanted to keep from the old website and combing through the design samples they submitted for review.
We presented stock photos, lead magnets, thoughts on functionality, and more to help communicate what we wanted to achieve.
Mainstreet translated our pie-in-the-sky website dreams into tech language and a user friendly experience.
They were able to maintain creative expression while staying true to the guidelines we provided.
The fifth thing is to have your content ready.
Ready, ready.
Most people don't realize that content creation can be separate service for web designers.
In many cases, a standard website build doesn't include content creation; the words, pictures, and videos on your Home, About, Services/Products, and Contact page.
A standard website package typically includes five pages and bare minimum integrations.
Content creation usually costs extra and or is included in a higher tiered package.
Thankfully, (and quite patiently) Mainstreet offered recommendations and guidance throughout the process so we could get the best bang for our buck.
So if you're considering a website build, we recommend you start by gathering all your content first before reaching out to a developer.
Even if you hire your developer to do the whole nine, content included, you'll still need to provide basic information about your business so they have something to build content from.
Lastly, check in with your creative.
Don't micromanage but check in on their progress regularly.
If the logo is estimated to take four-five weeks, shoot over an email if you haven't heard anything from them since the project started.
If your website should be completed in two months and 30 days pass without any contact or samples to review, give them a call.
You'll regret it if you give them free rein on the project only to end up hating everything.
Make it a point to check-in regulalry and early on so changes can be made without significant cost implications.
This will cut down on misunderstandings and wasted time for all parties involved.
At the end of the day…
GET YOU SOMEONE THAT UNDERSTANDS AND CAN EXECUTE YOUR VISION.
These are our best tips for collaborating with creatives to execute your business needs.
What's your process for working with creatives?
-SHS